The James Lee House is an internationally acclaimed Boutique Bed and Breakfast located in the heart of Memphis, Tennessee. Gorgeous architectural features, treasured antiques, a rich heritage of art, music, and literature await you. We invite you to spend your nights in the elegance of refined Victorian splendor, resting in the harmonious balance of authenticity and contemporary comfort.
Our five meticulously appointed suites are thoughtfully and handsomely decorated to make your stay with us truly unforgettable. We welcome the opportunity to help you make your stay at The James Lee House Bed and Breakfast a thoroughly memorable Memphis experience. Plan your trip to our National Historic Landmark today!
"We cried when we left - we could have stayed forever!"
★★★★★
"Marvelous property, luxurious accommodations, thoughtful hosts."
★★★★★
"Don't Look Any Further-The James Lee House is Simply the Best!"
★★★★★
View our five elegantly appointed suites and their unique colorful palates of history and modernity.
See our recommendations for discovering Memphis and its authentic people, places, and food.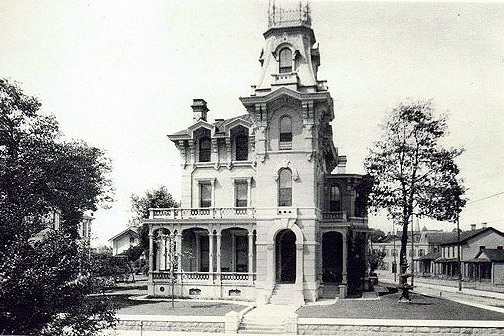 Learn about the history of the house and the renovations that transformed it into a luxury destination.
On the air since 1987, Tennessee Crossroads travels the highways and byways of Tennessee, highlighting the personalities, crafts, places, foods and events that make Tennessee special and its character unique.
James Lee House
Show 3246: Air Dates: May 16 & 19, 2019
Danielle Allen checks into a Memphis mansion turned B&B.